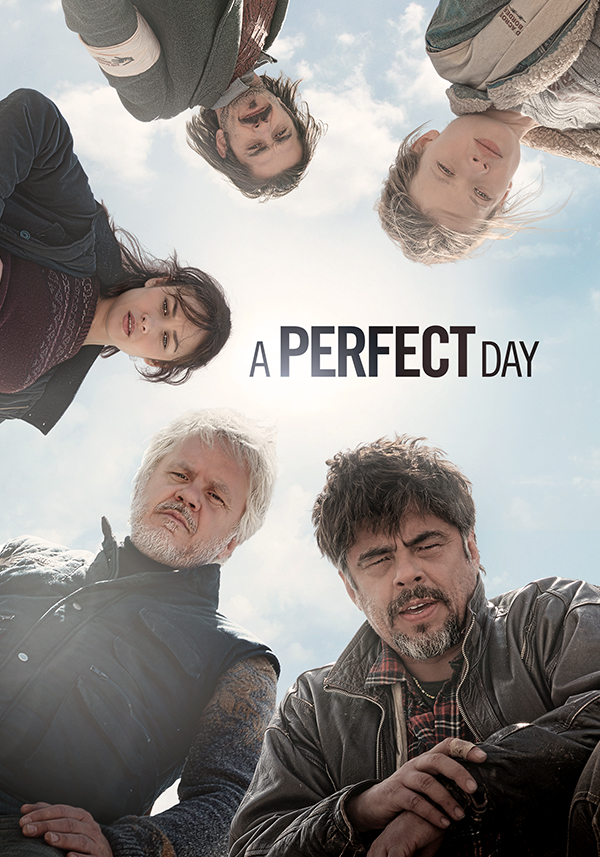 A film by Fernando León de Aranoa
Academy Award winners Benicio Del Toro (Sicario) and Tim Robbins (The Shawshank Redemption) star in this darkly humorous comedy that exposes the absurdity of war.
In an armed conflict zone a body has been thrown into a well to contaminate and cut off the water supply to the local population, and circumstances soon turn the simple task of retrieving the body into an impossible mission.
A group of aid workers cross the frenzied landscape like guinea pigs in a maze, and there might be no way out. A war inside another war, in which the only enemy is irrationality. The group must outsmart UN bureaucrats, the military, a particularly angry dog and local criminals to solve this humanitarian crisis, but they're only human. Humour, drama, tenderness, routine, danger, hope: it all fits into a perfect day.
Mature themes and coarse language | Runtime: 106mins
Join our mailing list to keep up to date with the latest films from Madman.
© 1996-2023 Madman Entertainment Pty. Ltd. All rights reserved. Level 2, 289 Wellington Parade South, East Melbourne, Victoria, Australia 3002. Ph. (61-3) 9261 9200.
Madman acknowledges the Traditional Owners, the Wurundjeri and Boon Wurrung people of the Kulin Nation, on whose land we meet, share and work. We pay our respects to Elders past and present and extend our respect to Aboriginal and Torres Strait Islander peoples from all nations of this land. Aboriginal and Torres Strait Islander people should be aware that this website may contain images or names of people who have since passed away.
Want more Madman?
Subscribe today and keep up to date with all the latest news from Madman Entertainment.