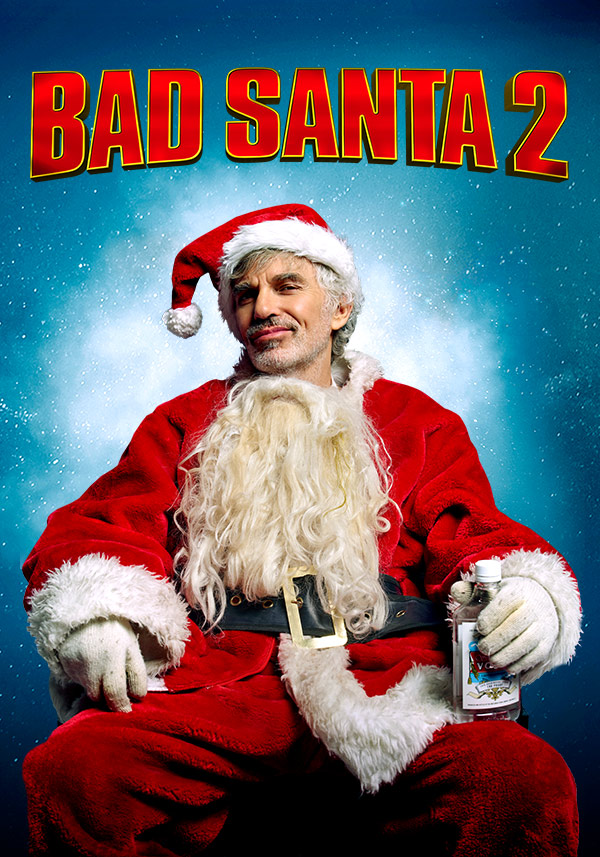 Wilder. Drunker. Badder.
BAD SANTA 2 returns Academy Award-winner Billy Bob Thornton to the screen as America's favorite anti-hero, Willie Soke. Fueled by cheap whiskey, greed and hatred, Willie teams up once again with his angry little sidekick, Marcus (Tony Cox), to knock off a Chicago charity on Christmas Eve. Along for the ride is 'the kid' - chubby and cheery Thurman Merman (Brett Kelly), a 250-pound ray of sunshine who brings out Willie's sliver of humanity.
Mommy issues arise when the pair are joined by Academy Award, Golden Globe and Emmy-winner Kathy Bates, as Willie's horror story of a mother, Sunny Soke. A super butch super bitch, Sunny raises the bar for the gang's ambitions, while somehow lowering the standards of criminal behavior. Willie is further burdened by lusting after the curvaceous and prim Diane, played by Emmy Award-nominee Christina Hendricks, the charity director with a heart of gold and libido of steel.
Other Films You Might Like

Join our mailing list to keep up to date with the latest films from Madman.
© 1996-2023 Madman Entertainment Pty. Ltd. All rights reserved. Level 2, 289 Wellington Parade South, East Melbourne, Victoria, Australia 3002. Ph. (61-3) 9261 9200.
Madman acknowledges the Traditional Owners, the Wurundjeri and Boon Wurrung people of the Kulin Nation, on whose land we meet, share and work. We pay our respects to Elders past and present and extend our respect to Aboriginal and Torres Strait Islander peoples from all nations of this land. Aboriginal and Torres Strait Islander people should be aware that this website may contain images or names of people who have since passed away.
Want more Madman?
Subscribe today and keep up to date with all the latest news from Madman Entertainment.