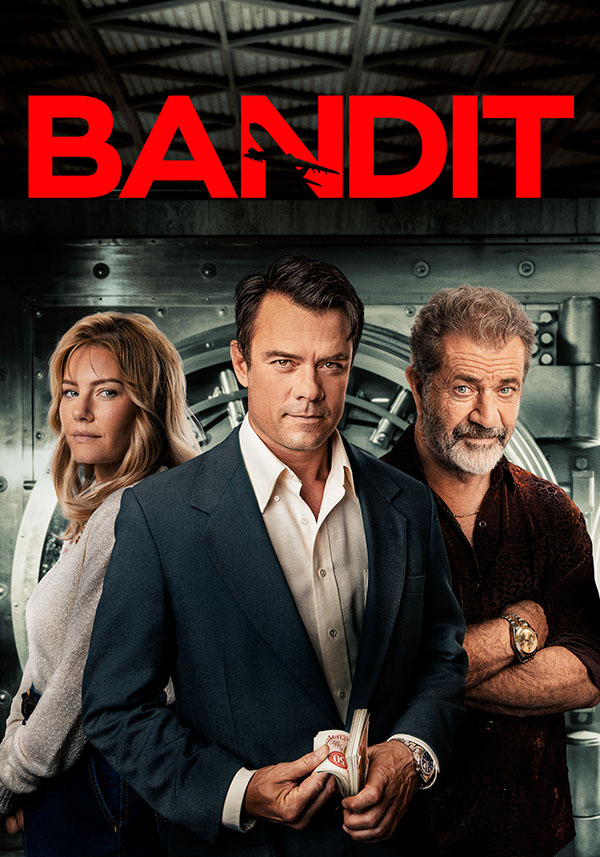 Catch him if you can.
Based on the true story of 'The Flying Bandit' who successfully got away with 59 bank and jewellery heists. Robert Whiteman (Josh Duhamel), a career criminal escapes from a US prison and crosses the border into Canada where he assumes a new identity. After falling in love with Andrea (Elisha Cuthbert), a caring woman whom he can't provide for, he turns to robbing banks and discovers that he's exceptionally good at it, flipping through different disguises at every heist across the country. After over 100,000 miles uncaught, Robert is addicted to the rush and money that provides his double life but turns to lifetime gangster Tommy (Mel Gibson) for a bigger investment. Tommy convinces Robert there is more money in jewelery than in banks and drags him into the biggest jobs in the country's history.
Mature themes, nudity and coarse language | Runtime: 126mins
Other Films You Might Like
Join our mailing list to keep up to date with the latest films from Madman.
© 1996-2023 Madman Entertainment Pty. Ltd. All rights reserved. Level 2, 289 Wellington Parade South, East Melbourne, Victoria, Australia 3002. Ph. (61-3) 9261 9200.
Madman acknowledges the Traditional Owners, the Wurundjeri and Boon Wurrung people of the Kulin Nation, on whose land we meet, share and work. We pay our respects to Elders past and present and extend our respect to Aboriginal and Torres Strait Islander peoples from all nations of this land. Aboriginal and Torres Strait Islander people should be aware that this website may contain images or names of people who have since passed away.
Want more Madman?
Subscribe today and keep up to date with all the latest news from Madman Entertainment.