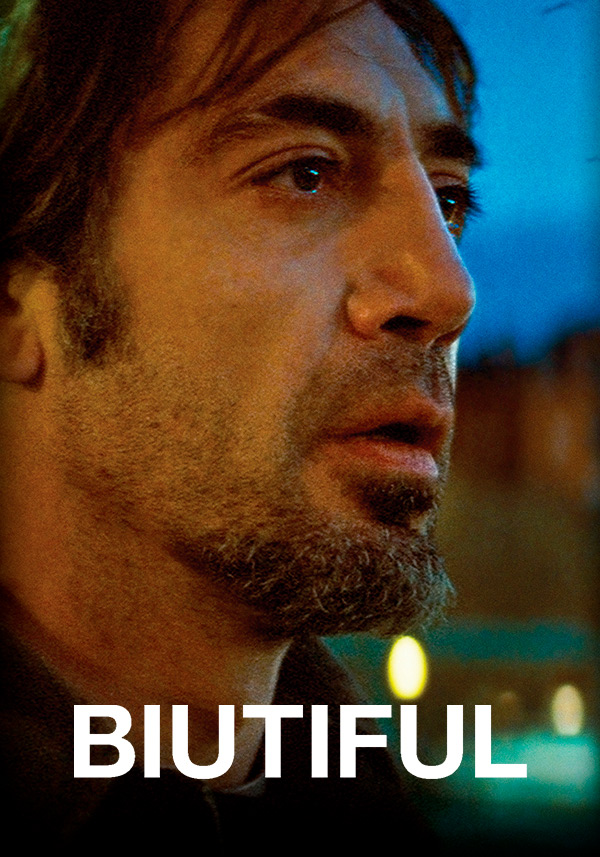 An emotional exploration of one man's spiritual journey.
Nominated for 2 Academy Awards® - Best Actor, Javier Bardem and Best Foreign Language Film - BIUTIFUL is the latest masterpiece from Alejandro González Iñárritu (Babel, Amores Perros, 21 Grams).
Biutiful is the story of Uxbal (Bardem) - devoted father, tormented lover, mystified son, underground businessman, friend of the disposed, ghost seeker, spiritual sensitive. He is a survivor at the invisible margins in today's Barcelona. Uxbal, sensing the danger of death, tries to reconcile with love and save his children, as he tries to save himself.
Join our mailing list to keep up to date with the latest films from Madman.
© 1996-2023 Madman Entertainment Pty. Ltd. All rights reserved. Level 2, 289 Wellington Parade South, East Melbourne, Victoria, Australia 3002. Ph. (61-3) 9261 9200.
Madman acknowledges the Traditional Owners, the Wurundjeri and Boon Wurrung people of the Kulin Nation, on whose land we meet, share and work. We pay our respects to Elders past and present and extend our respect to Aboriginal and Torres Strait Islander peoples from all nations of this land. Aboriginal and Torres Strait Islander people should be aware that this website may contain images or names of people who have since passed away.
Want more Madman?
Subscribe today and keep up to date with all the latest news from Madman Entertainment.