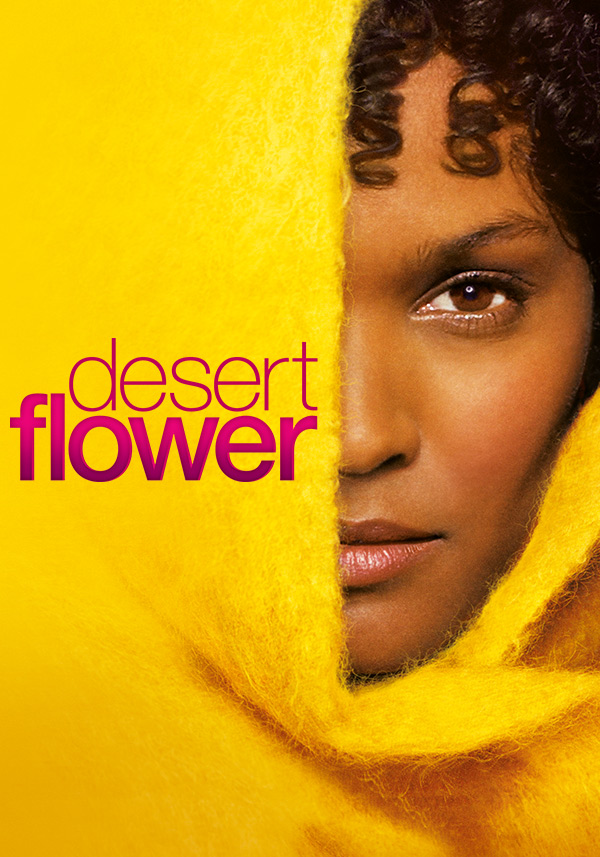 The extraordinary true story of the woman who crossed a desert and changed the world.
Adapted from Waris Dirie's bestselling autobiography, Desert Flower recounts the incredible story of how an African nomad overcame considerable odds and unspeakable traumas to become an international modeling sensation. The inspiring story of an extraordinary, proud and brave woman, Dirie's story is a modern fairy tale which oscillates between dazzling glamour and archaic rituals. Full of vitality, humour, emotional depth and enormous compassion, Desert Flower simultaneously offers a gripping plea to stop the terrible and inhuman tradition of female genital mutilation.
Top model and actress Liya Kebede excels in the main role alongside an ensemble of first-class character actors including Silver Bear and Golden Globe winner Sally Hawkins (Happy-Go-Lucky), Timothy Spall (Harry Potter, Secrets and Lies), Craig Parkinson (Control) and Juliet Stevenson (Bend it Like Beckham).
Join our mailing list to keep up to date with the latest films from Madman.
© 1996-2023 Madman Entertainment Pty. Ltd. All rights reserved. Level 2, 289 Wellington Parade South, East Melbourne, Victoria, Australia 3002. Ph. (61-3) 9261 9200.
Madman acknowledges the Traditional Owners, the Wurundjeri and Boon Wurrung people of the Kulin Nation, on whose land we meet, share and work. We pay our respects to Elders past and present and extend our respect to Aboriginal and Torres Strait Islander peoples from all nations of this land. Aboriginal and Torres Strait Islander people should be aware that this website may contain images or names of people who have since passed away.
Want more Madman?
Subscribe today and keep up to date with all the latest news from Madman Entertainment.