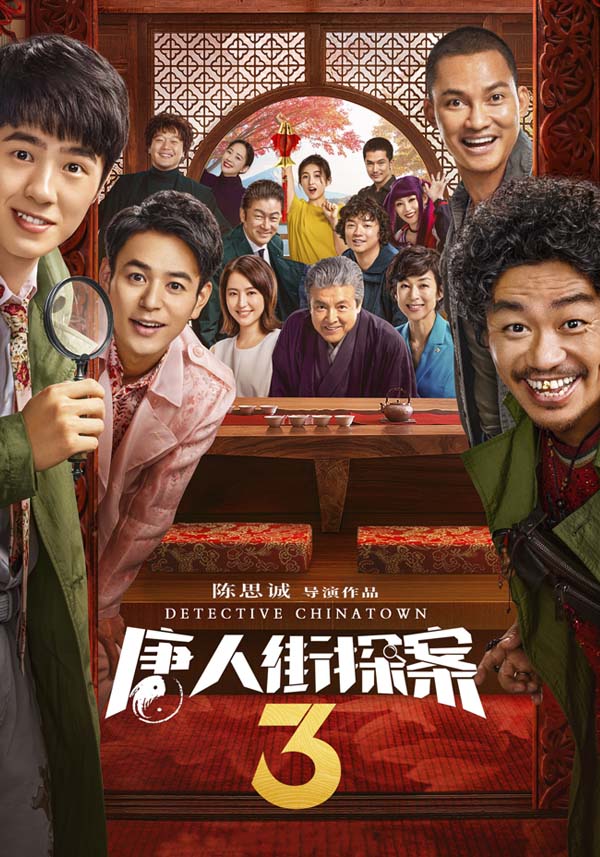 A film by Sicheng Chen
After Bangkok and New York, Chinatown master detectives Tang Ren (Wang Baoqiang) and Qin Feng (Liu Haoran) are heading to Tokyo to solve a mysterious murder case. Joining them are Thai detective Tony (Tony Jaa), and Japanese policeman Noda Hiroshi (Tsumabuki Satoshi) as they attempt to outwit Q, the top ranked mastermind on Crimastr. Director Chen Sicheng returns with his all-star cast for the hilarious DETECTIVE CHINATOWN 3 / 唐人街探案3 -  Directed by Sicheng Chen. With Tony Jaa, Masami Nagasawa, Baoqiang Wang, Satoshi Tsumabuki.
Mature themes and violence | Runtime: 130mins
Join our mailing list to keep up to date with the latest films from Madman.
© 1996-2023 Madman Entertainment Pty. Ltd. All rights reserved. Level 2, 289 Wellington Parade South, East Melbourne, Victoria, Australia 3002. Ph. (61-3) 9261 9200.
Madman acknowledges the Traditional Owners, the Wurundjeri and Boon Wurrung people of the Kulin Nation, on whose land we meet, share and work. We pay our respects to Elders past and present and extend our respect to Aboriginal and Torres Strait Islander peoples from all nations of this land. Aboriginal and Torres Strait Islander people should be aware that this website may contain images or names of people who have since passed away.
Want more Madman?
Subscribe today and keep up to date with all the latest news from Madman Entertainment.