"A spirited, odd-ball comedy"
Mark Kermode Kermode & Mayo's Film Review
"Strikes all the right notes "
VODzilla.co
"Nods to the work of Todd Solondz and David Lynch but brings its own defiant spirit to the table."
Radio Times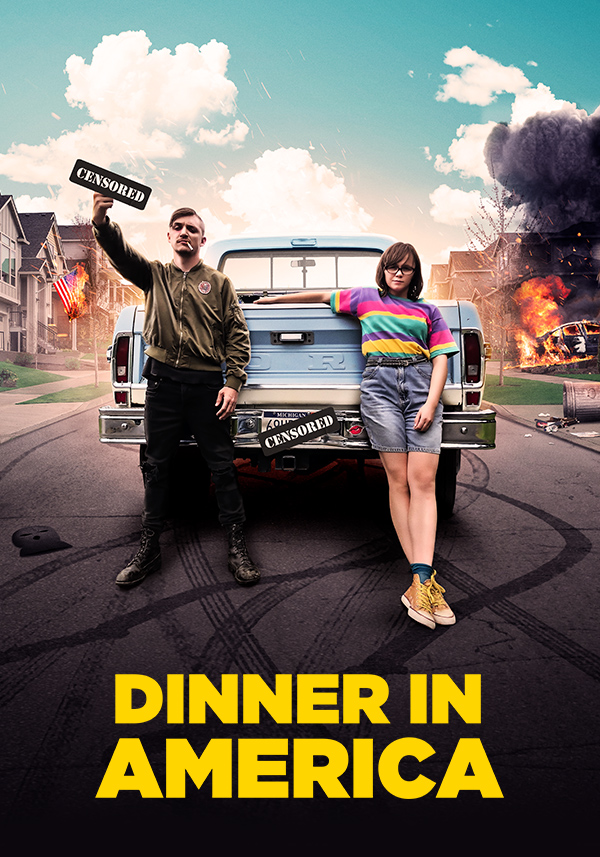 Take it down a notch
An on-the-lam punk rocker and a young woman obsessed with his band go on an unexpected and epic journey together through the decaying suburbs of the American Midwest.
Welcome to the Dollhouse collides with Napoleon Dynamite, a DIY love letter to being authentically yourself, finding your voice, and being punk AF.
Strong crude sexual humour, coarse language, drug use and nudity | Runtime: 106mins
Other Films You Might Like

Join our mailing list to keep up to date with the latest films from Madman.
© 1996-2023 Madman Entertainment Pty. Ltd. All rights reserved. Level 2, 289 Wellington Parade South, East Melbourne, Victoria, Australia 3002. Ph. (61-3) 9261 9200.
Madman acknowledges the Traditional Owners, the Wurundjeri and Boon Wurrung people of the Kulin Nation, on whose land we meet, share and work. We pay our respects to Elders past and present and extend our respect to Aboriginal and Torres Strait Islander peoples from all nations of this land. Aboriginal and Torres Strait Islander people should be aware that this website may contain images or names of people who have since passed away.
Want more Madman?
Subscribe today and keep up to date with all the latest news from Madman Entertainment.