"The most important film of the year"
We Live Entertainment
"You need to see this film"
New York Magazine
"Unmissable"
Rolling Stone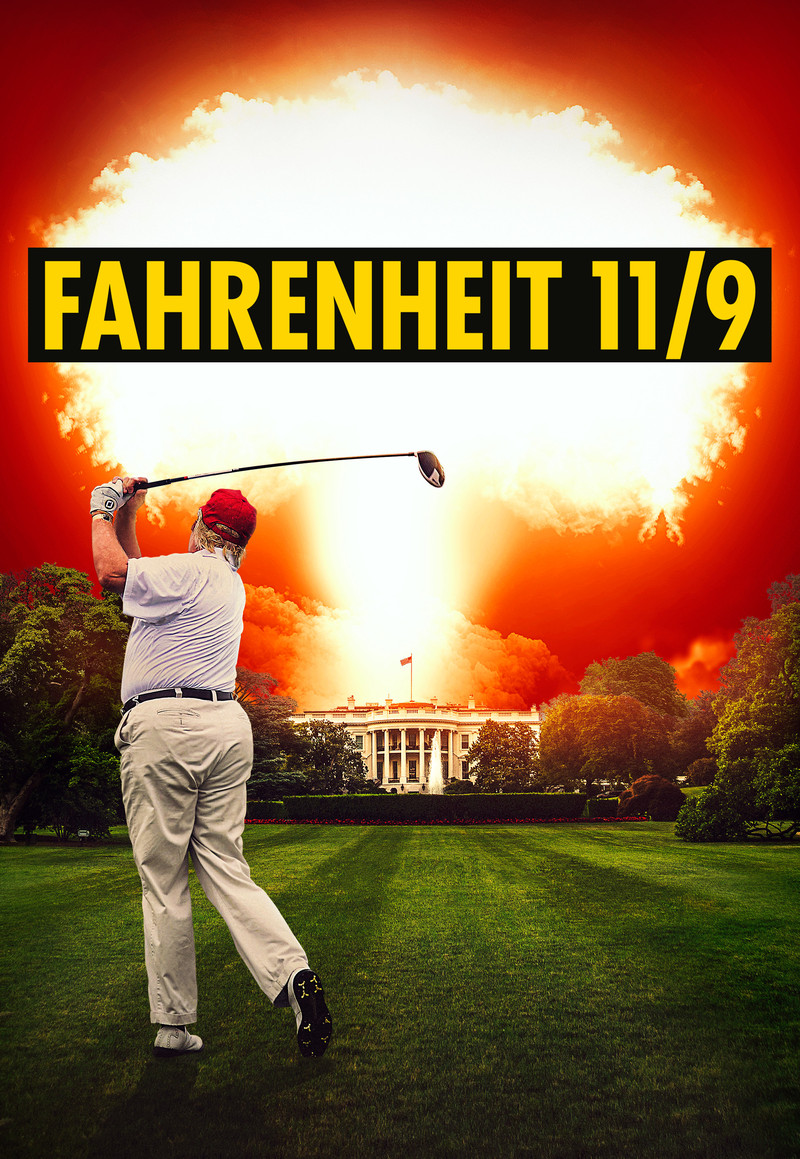 Tyrant. Liar. Racist. A Hole In One.
Academy Award® winner Michael Moore (Bowling for Columbine) is back, as he turns his attention to examine Donald Trump's election win on November 9, 2016.
Moore travels across America to get a sense of the social, economic and political impact of the Trump Presidency amidst the chaos of the new Administration's provocative tweets, staff firings, and outright lies. FAHRENHEIT 11/9 is a provocative and comedic look at the times in which we live, exploring the two most important questions of the Trump Era: How did we get here, and how the f#%k do we get out?
Mature themes and course language | Runtime: 123mins
Other Films You Might Like

Join our mailing list to keep up to date with the latest films from Madman.
© 1996-2023 Madman Entertainment Pty. Ltd. All rights reserved. Level 2, 289 Wellington Parade South, East Melbourne, Victoria, Australia 3002. Ph. (61-3) 9261 9200.
Madman acknowledges the Traditional Owners, the Wurundjeri and Boon Wurrung people of the Kulin Nation, on whose land we meet, share and work. We pay our respects to Elders past and present and extend our respect to Aboriginal and Torres Strait Islander peoples from all nations of this land. Aboriginal and Torres Strait Islander people should be aware that this website may contain images or names of people who have since passed away.
Want more Madman?
Subscribe today and keep up to date with all the latest news from Madman Entertainment.