"Demands encore"
The Australian
"An insightful documentary that celebrates Simone Young's life, her work, and her triumphant return to Sydney"
Cate Blanchett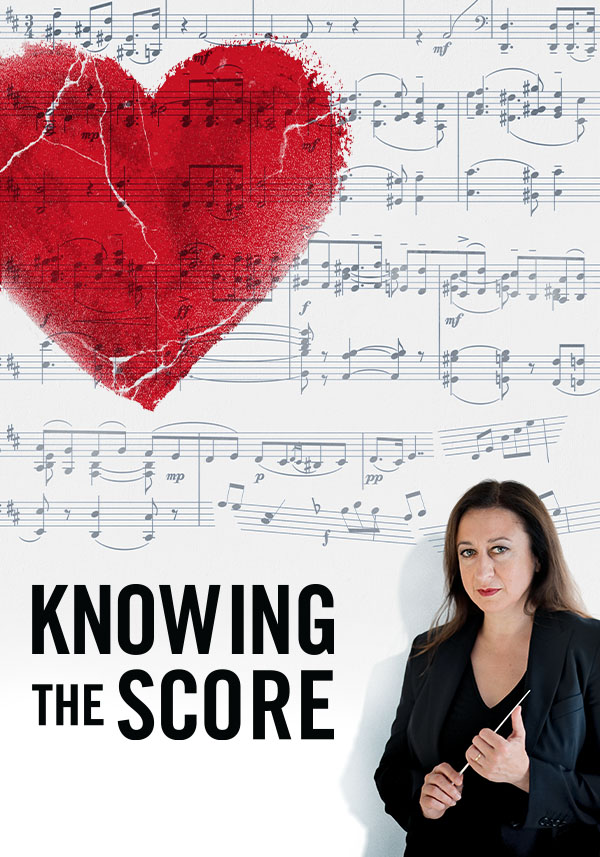 A film by Janine Hosking
Knowing the Score is a biopic of Australian conductor Simone Young, an inspiring, brilliant woman who made it to the top in a mans world wielding her wit, determination, sense of humour and baton. New York, London, Paris, Vienna, Simone Young has conquered them all in the most male dominated of professions, conducting opera and classical music. The girl from Manly Beach, now a woman with so many firsts to her name, shes tired of the whole woman title that follows her around. Executive Produced by Academy Award winner and 2023 Golden Globe winner Cate Blanchett, Knowing the Score captures the career of an extraordinary conductor, its challenges and triumphs, past, present and into the future.
Infrequent mild coarse language | Runtime: 90mins
Other Films You Might Like

Join our mailing list to keep up to date with the latest films from Madman.
© 1996-2023 Madman Entertainment Pty. Ltd. All rights reserved. Level 2, 289 Wellington Parade South, East Melbourne, Victoria, Australia 3002. Ph. (61-3) 9261 9200.
Madman acknowledges the Traditional Owners, the Wurundjeri and Boon Wurrung people of the Kulin Nation, on whose land we meet, share and work. We pay our respects to Elders past and present and extend our respect to Aboriginal and Torres Strait Islander peoples from all nations of this land. Aboriginal and Torres Strait Islander people should be aware that this website may contain images or names of people who have since passed away.
Want more Madman?
Subscribe today and keep up to date with all the latest news from Madman Entertainment.