Yuh-Jung Youn wins Best Supporting Actress at the 2021 Academy Awards
Yuh-Jung Youn has become the first Korean actress to win Best Supporting Actress Award at the 2021 Oscar Awards for her incredible performance in Minari.
Watch her full acceptance speech here:
Best Supporting Actress Winner Yuh-Jung Youn's acceptance speech was hysterical. Watch the full thing: https://t.co/LsffGKAhao #Oscars pic.twitter.com/a23mys9amE

— Good Morning America (@GMA) April 26, 2021
Some more highlights from the ceremony:
Oscar winner Yuh-Jung Youn and her new best friend.

Photo by @QUILLEMONS for @VanityFair pic.twitter.com/Q8N4T9vBng

— The Academy (@TheAcademy) April 26, 2021
Yuh-Jung Youn is now the first Korean actor to ever win an Academy Award.

— Kyle Buchanan (@kylebuchanan) April 26, 2021
#Minari star Yuh-Jung Youn gets her best supporting actress trophy engraved in a cozy jacket while backstage at the #Oscars. https://t.co/eR4IrlnP8i pic.twitter.com/owReupfzzO

— Variety (@Variety) April 26, 2021
https://twitter.com/cmclymer/status/1386499694101241864
https://twitter.com/MinariMovie/status/1386503104091275265
Family. ❤️ Last night Minari's Yuh-Jung Youn made #Oscars history as the first-ever Korean acting winner. https://t.co/BMaeAXyegN pic.twitter.com/m6Q1i9irSj

— E! News (@enews) April 26, 2021
Someone backstage just asked Yuh-Jung Youn what Brad Pitt smelled like.

"I didn't smell him, I'm not a dog."

— Kevin Polowy (@djkevlar) April 26, 2021
Frances McDormand & Yuh-Jung Youn at the #Oscars pic.twitter.com/hOxopxLXsD

— Film Updates (@TheFilmUpdates) April 26, 2021
congrats to Brad Pitt who finally met Yuh-Jung Youn pic.twitter.com/d9TTa4kuoQ

— Twitter Movies (@TwitterMovies) April 26, 2021
Korean interviewer: "…and they kept asking that question, ugh."

Youn Yuh-Jung: "They kept asking 'What was it like seeing Brad Pitt?'" [sips wine] pic.twitter.com/c7bHZTKjBT

— Nick Cho 조근형 (@NickCho) April 27, 2021
There was no partying for Academy Award winner Youn Yuh-Jung after the #Oscars, but she told @vladduthiersCBS she came home to a bottle of Dom Perignon and a card from @JordanPeele that said, "I see you." pic.twitter.com/BLj1Axo6us

— CBS This Morning (@CBSThisMorning) April 27, 2021
Don't miss seeing Yuh-Jung Youn's wonderful performance in Minari, now showing in Australian cinemas and coming to disc & digital May 19.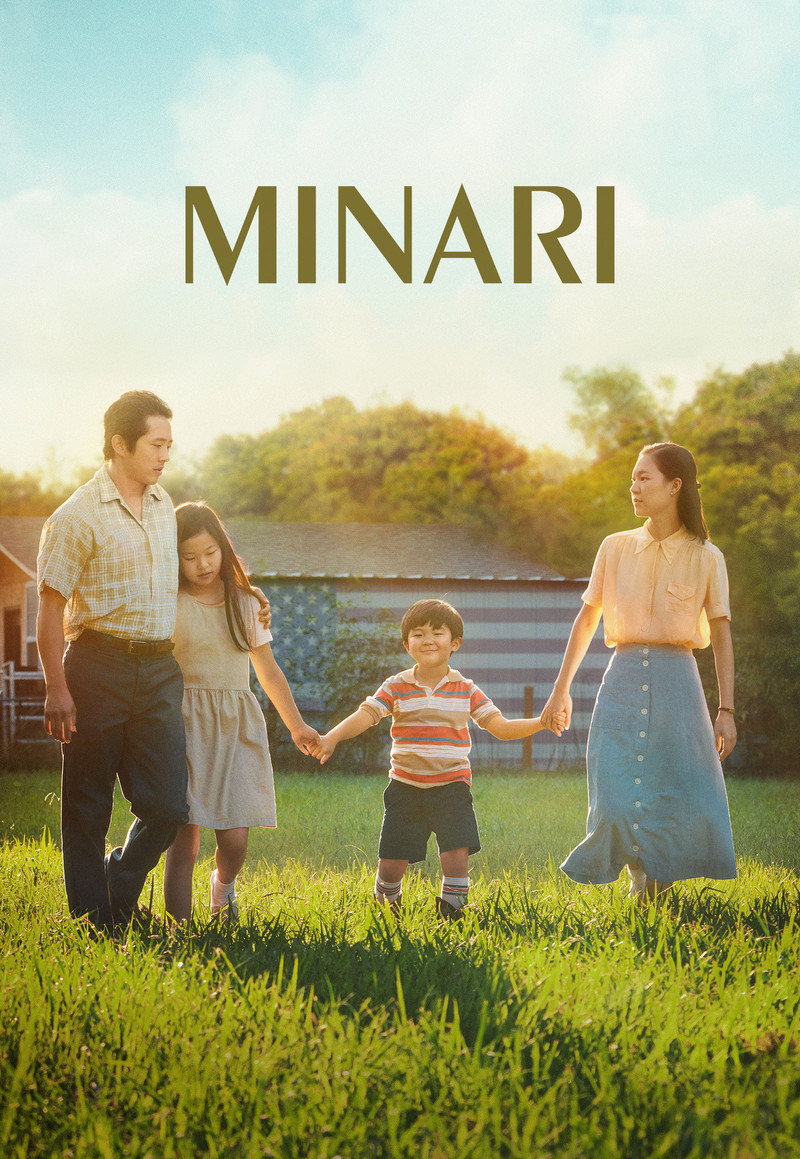 Minari
A tender and sweeping story about what roots us, Minari follows a Korean-American family that moves to a tiny Arkansas farm in search of their own American Dream.
Starring Steven Yeun, Yeri Han, Alan Kim, Noel Kate Cho, and Yuh-Jung Youn.
In Cinemas Now