"Full of rare heart"
Roger Ebert
"Insanely charming"
Collider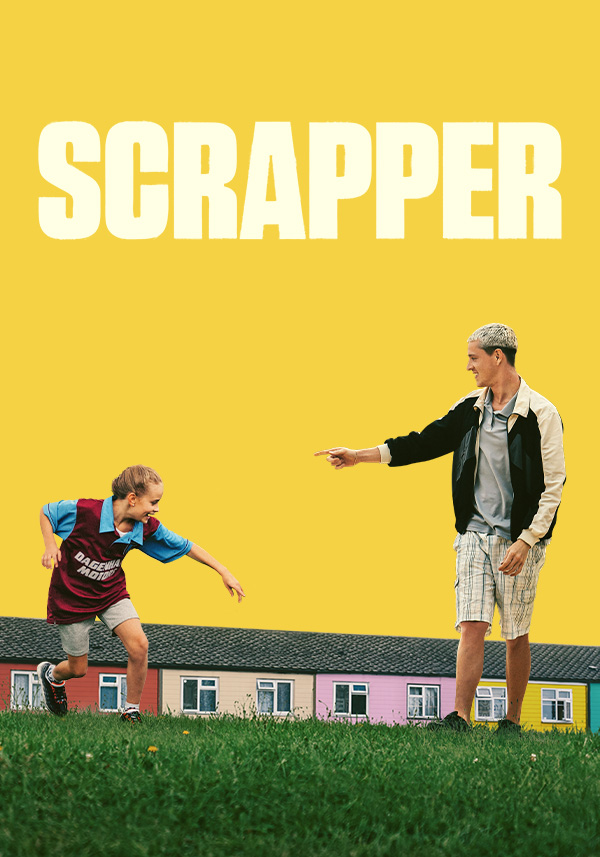 A film by Charlotte Regan
Following her mother's death, a resourceful 12-year-old girl, Georgie (Lola Campbell), continues to live alone in their London-outskirts flat. She makes money stealing bikes with her friend, Ali (Alin Uzun), and keeps the social workers off her back by pretending to live with an uncle. It works like a charm until Jason (Harris Dickinson, Triangle of Sadness) shows up. Apparently, he's her father – so long estranged that she doesn't recognise him. Sizing him up as a rubbish dad (absent, messy, can't cook), Georgie wonders why he's suddenly taking an interest. Especially when she's doing just fine on her own, thank you very much.
Scrapper is a vibrant, joyful, imaginative story that is full of aesthetic energy and heart-warming charm. Dickinson and Campbell bring a magical quality to this father-daughter story of two emotionally tangled people: a grieving kid thrust into adulthood and father in over his head.
Mild themes, violence and coarse language | Runtime: 84mins
Other Films You Might Like

Join our mailing list to keep up to date with the latest films from Madman.
© 1996-2023 Madman Entertainment Pty. Ltd. All rights reserved. Level 2, 289 Wellington Parade South, East Melbourne, Victoria, Australia 3002. Ph. (61-3) 9261 9200.
Madman acknowledges the Traditional Owners, the Wurundjeri and Boon Wurrung people of the Kulin Nation, on whose land we meet, share and work. We pay our respects to Elders past and present and extend our respect to Aboriginal and Torres Strait Islander peoples from all nations of this land. Aboriginal and Torres Strait Islander people should be aware that this website may contain images or names of people who have since passed away.
Want more Madman?
Subscribe today and keep up to date with all the latest news from Madman Entertainment.