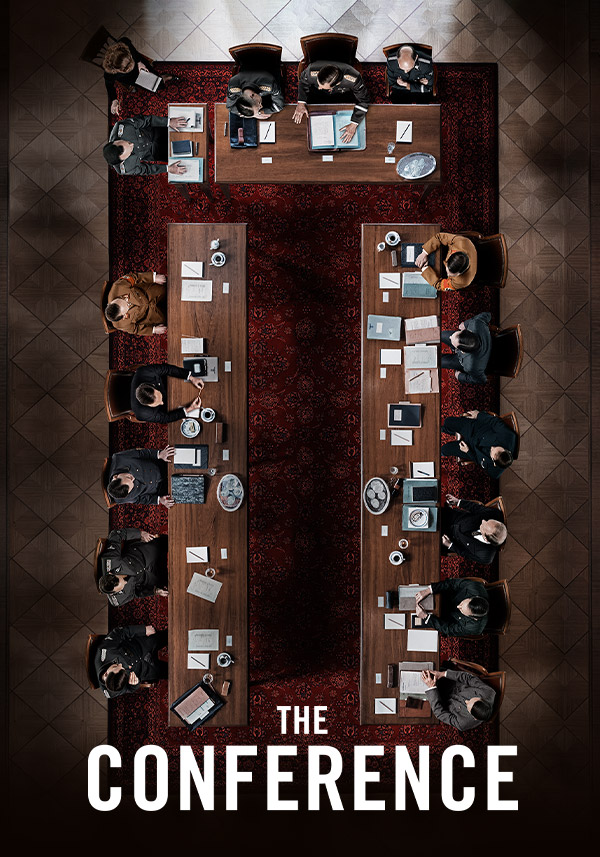 When Humanity Lost The War
On the morning of January 20, 1942, in a villa on the picturesque Lake Wannsee in Berlin leading members of the Nazi regime came together. SS, Reich Chancellery, ministries, police, administration. Reinhard Heydrich had invited them to a "meeting followed by breakfast". This meeting would go down in history as the "Wannsee Conference". The sole topic on the agenda that morning was what the Nazis called the "Final Solution to the Jewish Question": the organisation of the systematic mass murder of millions of Jews throughout Europe.
The Conference follows the minutes of this meeting as recorded by Adolf Eichmann, of which only one copy remains, and which is a key document pertaining to the Holocaust. In the tradition of Downfall and Son of Saul, The Conference is a gripping examination of the cynical nature of humankind's violence unto itself and is a startling reminder that these very horrors perpetrated could happen again.
Mature themes | Runtime: 108mins
Other Films You Might Like

Join our mailing list to keep up to date with the latest films from Madman.
© 1996-2023 Madman Entertainment Pty. Ltd. All rights reserved. Level 2, 289 Wellington Parade South, East Melbourne, Victoria, Australia 3002. Ph. (61-3) 9261 9200.
Madman acknowledges the Traditional Owners, the Wurundjeri and Boon Wurrung people of the Kulin Nation, on whose land we meet, share and work. We pay our respects to Elders past and present and extend our respect to Aboriginal and Torres Strait Islander peoples from all nations of this land. Aboriginal and Torres Strait Islander people should be aware that this website may contain images or names of people who have since passed away.
Want more Madman?
Subscribe today and keep up to date with all the latest news from Madman Entertainment.