"A beautiful expression of artistic solidarity."
Slant Magazine
"An artful, surprising and thrillingly intelligent story about a few women trying to make a difference."
Los Angeles Times
"A modern, humanist gem"
The Playlist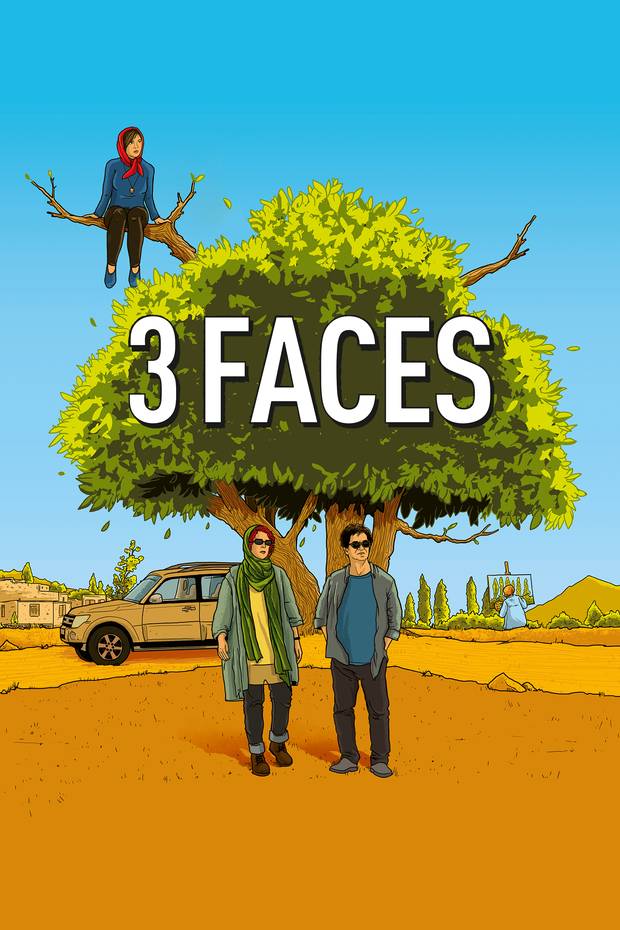 A film by Jafar Panahi
Actress Behnaz Jafari is distraught by a video plea from a girl being pressured by her family to abandon her studies at the Tehran drama school. Behnaz turns to filmmaker Jafar Panahi to help solve the mystery of the young girl's troubles. They travel to northwest Iran where they have amusing encounters with the people of the girl's mountain village. But the visitors soon discover that the protection of age-old traditions is as generous as local hospitality.
Winner of the Best Screenplay award at the Cannes Film Festival, 3 FACES is the fourth film acclaimed filmmaker Jafar Panahi has completed since being banned from filmmaking by the Iranian government. Full of warmth and insight, it is a deeply felt expression of community and solidarity under the eye of oppression.
Mature themes | Runtime: 100mins
Other Films You Might Like

Join our mailing list to keep up to date with the latest films from Madman.
© 1996-2023 Madman Entertainment Pty. Ltd. All rights reserved. Level 2, 289 Wellington Parade South, East Melbourne, Victoria, Australia 3002. Ph. (61-3) 9261 9200.
Madman acknowledges the Traditional Owners, the Wurundjeri and Boon Wurrung people of the Kulin Nation, on whose land we meet, share and work. We pay our respects to Elders past and present and extend our respect to Aboriginal and Torres Strait Islander peoples from all nations of this land. Aboriginal and Torres Strait Islander people should be aware that this website may contain images or names of people who have since passed away.
Want more Madman?
Subscribe today and keep up to date with all the latest news from Madman Entertainment.