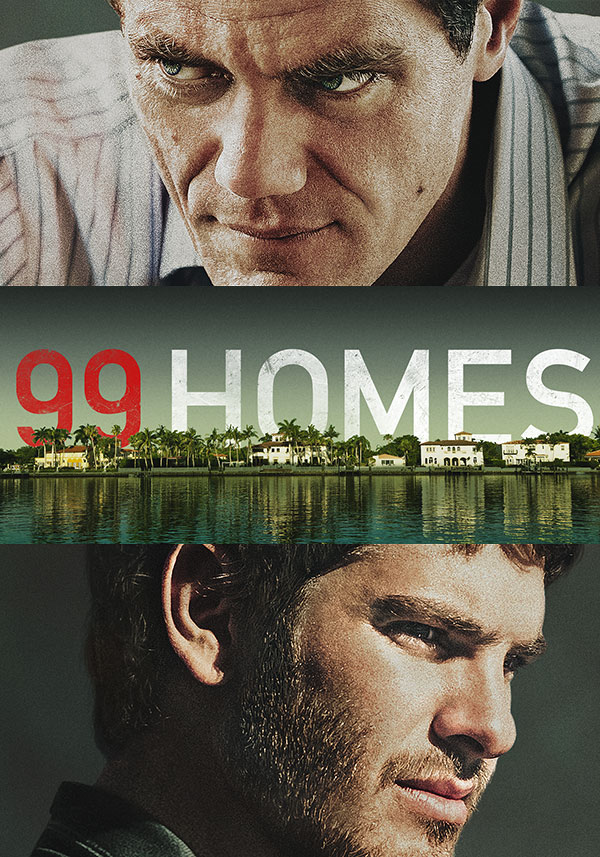 Greed is the only game in town
In this timely thriller, hard-working single father Dennis Nash (Andrew Garfield) and his mother (Academy Award nominee Laura Dern) are cruelly evicted from their home. Desperate to get his house back, Nash goes to work for the wealthy and ruthless businessman Rick Carver (Academy Award nominee Michael Shannon); the very man who repossessed Nash's home. It is a deal-with-the-devil that comes with an increasingly high cost - on Carver's orders, Nash must evict families from their homes; in return, Nash is promised a lifestyle of wealth and glamour. As Nash falls deeper into Carver's web, he finds his situation grows more brutal and dangerous than he ever imagined.
Coarse language and mature themes | Runtime: 112mins
Other Films You Might Like
Join our mailing list to keep up to date with the latest films from Madman.
© 1996-2023 Madman Entertainment Pty. Ltd. All rights reserved. Level 2, 289 Wellington Parade South, East Melbourne, Victoria, Australia 3002. Ph. (61-3) 9261 9200.
Madman acknowledges the Traditional Owners, the Wurundjeri and Boon Wurrung people of the Kulin Nation, on whose land we meet, share and work. We pay our respects to Elders past and present and extend our respect to Aboriginal and Torres Strait Islander peoples from all nations of this land. Aboriginal and Torres Strait Islander people should be aware that this website may contain images or names of people who have since passed away.
Want more Madman?
Subscribe today and keep up to date with all the latest news from Madman Entertainment.