"Afire is an entertainment with spark and philosophical insight — and a reminder that, as we contemplate apocalypse."
Financial Times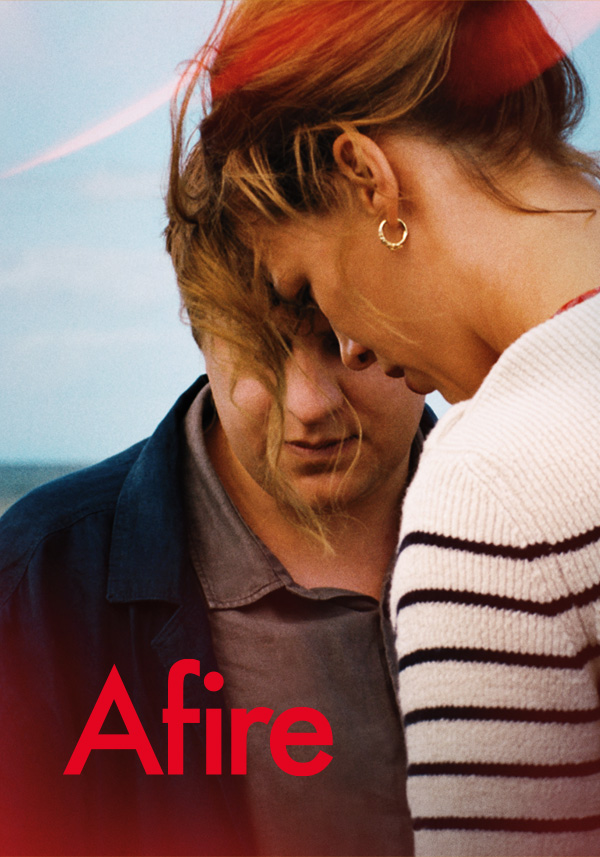 In Christian Petzold's (Barbara, Phoenix) Berlin Film Festival winning drama, four people trapped in a holiday house on Germany's Baltic coast unravel as wildfires loom nearby.
Leon (Thomas Schubert) escapes to the idyllic seaside home to relax and finish his second novel, and his friend, Felix (Langston Uibel), joins him to complete his art portfolio. When they arrive they meet Nadja (Paula Beer), an effervescent woman whose sexual exploits with her lover, Devid (Enno Trebs), irritate as much as they peak Leon's interest. The days are hot, and as the surrounding wildfires threaten their retreat, so does the crushing pressure of competition and creative doubt. As the group dynamic shifts, sexual tension and jealousy grow, and the fires draw closer to a shocking climax.
Coarse language | Runtime: 102mins
Other Films You Might Like

Join our mailing list to keep up to date with the latest films from Madman.
© 1996-2023 Madman Entertainment Pty. Ltd. All rights reserved. Level 2, 289 Wellington Parade South, East Melbourne, Victoria, Australia 3002. Ph. (61-3) 9261 9200.
Madman acknowledges the Traditional Owners, the Wurundjeri and Boon Wurrung people of the Kulin Nation, on whose land we meet, share and work. We pay our respects to Elders past and present and extend our respect to Aboriginal and Torres Strait Islander peoples from all nations of this land. Aboriginal and Torres Strait Islander people should be aware that this website may contain images or names of people who have since passed away.
Want more Madman?
Subscribe today and keep up to date with all the latest news from Madman Entertainment.