"Breathtakingly intelligent and subtly perverse masterpiece"
The Playlist
"Sandra Hüller is marvelous"
Cine Sin Frontera
"A remarkable exercise in suspense"
ESPINOF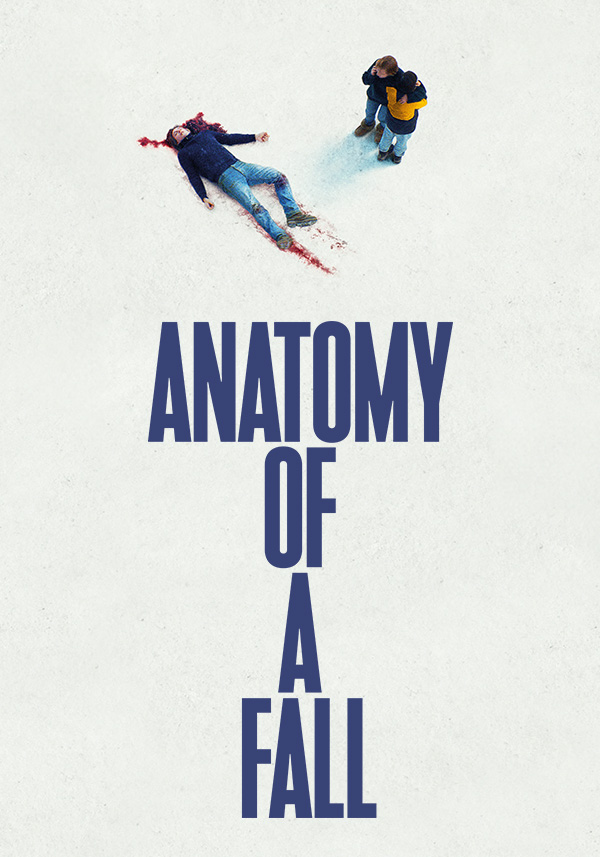 A film by Justine Triet.
For the past year, Sandra, a German writer, her French husband Samuel, and their eleven-year-old son Daniel have lived a secluded life in a remote town in the French Alps. When Samuel is found dead in the snow below their chalet, the police question whether he committed suicide or was killed. Samuel's death is treated as suspicious, presumed murder, and Sandra becomes the main suspect. Little by little the trial becomes not just an investigation of the circumstances of Samuel's death, but an unsettling psychological journey into the depths of Sandra and Samuel's conflicted relationship.
Other Films You Might Like

Join our mailing list to keep up to date with the latest films from Madman.
© 1996-2023 Madman Entertainment Pty. Ltd. All rights reserved. Level 2, 289 Wellington Parade South, East Melbourne, Victoria, Australia 3002. Ph. (61-3) 9261 9200.
Madman acknowledges the Traditional Owners, the Wurundjeri and Boon Wurrung people of the Kulin Nation, on whose land we meet, share and work. We pay our respects to Elders past and present and extend our respect to Aboriginal and Torres Strait Islander peoples from all nations of this land. Aboriginal and Torres Strait Islander people should be aware that this website may contain images or names of people who have since passed away.
Want more Madman?
Subscribe today and keep up to date with all the latest news from Madman Entertainment.