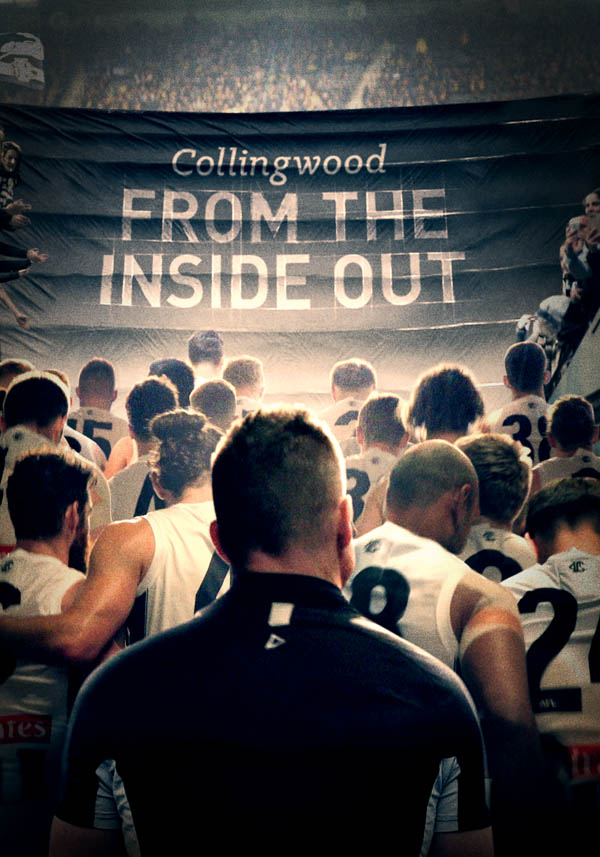 An intimate look at Collingwood Football Club
The Pies ended 2017 near the bottom of the ladder, and with coach Nathan Buckley's career on thin ice. When he was unexpectedly granted a two-year extension on his contract, Buckley vowed to make changes … and in doing so, he guided the club to its first Grand Final since 2011. With unprecedented access to the inner sanctum, Josh Cable and Marcus Cobbledick chart the club's fortunes from crisis mode to the MCG on that final, fateful Saturday in September and beyond. Buckley and players Brodie Grundy, Jarryd Blair and Adam Treloar, among others, open up about the physical, mental and emotional challenges faced throughout the year, making Collingwood: From the Inside Out more than just another footy documentary.
Coarse language | Runtime: 59mins
An intimate look at Collingwood Football Club
Other Films You Might Like

Join our mailing list to keep up to date with the latest films from Madman.
© 1996-2023 Madman Entertainment Pty. Ltd. All rights reserved. Level 2, 289 Wellington Parade South, East Melbourne, Victoria, Australia 3002. Ph. (61-3) 9261 9200.
Madman acknowledges the Traditional Owners, the Wurundjeri and Boon Wurrung people of the Kulin Nation, on whose land we meet, share and work. We pay our respects to Elders past and present and extend our respect to Aboriginal and Torres Strait Islander peoples from all nations of this land. Aboriginal and Torres Strait Islander people should be aware that this website may contain images or names of people who have since passed away.
Want more Madman?
Subscribe today and keep up to date with all the latest news from Madman Entertainment.