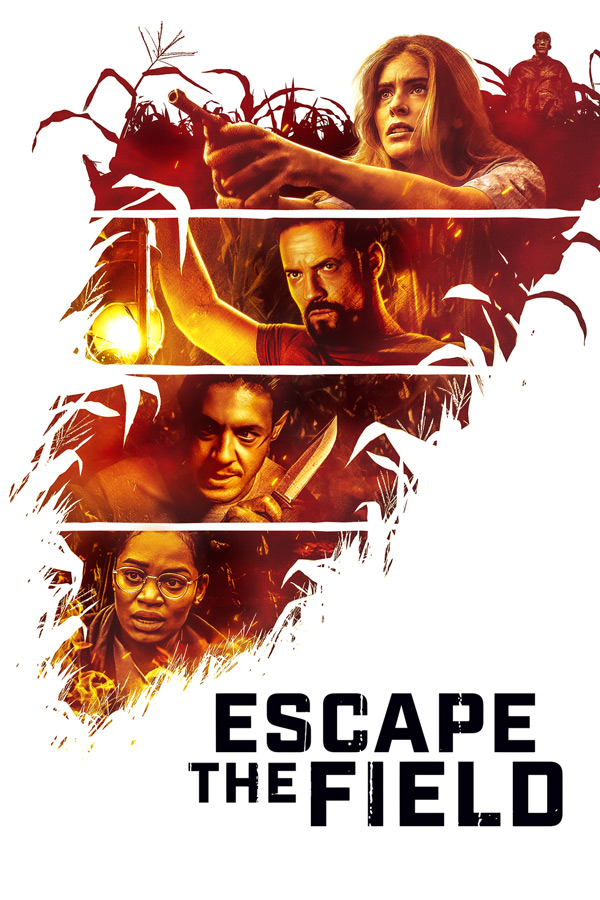 The hunt is on.
Escape The Field is an intelligent, intense psychological tale about the will to live against all odds. Six strangers wake up disoriented and trapped in an endless cornfield only to discover that something mysterious is hunting them. Armed only with seemingly random items, ranging from a compass, to a revolver with a single bullet, they must work together to escape the field or die.
Horror violence and coarse language | Runtime: 89mins
Other Films You Might Like

Join our mailing list to keep up to date with the latest films from Madman.
© 1996-2023 Madman Entertainment Pty. Ltd. All rights reserved. Level 2, 289 Wellington Parade South, East Melbourne, Victoria, Australia 3002. Ph. (61-3) 9261 9200.
Madman acknowledges the Traditional Owners, the Wurundjeri and Boon Wurrung people of the Kulin Nation, on whose land we meet, share and work. We pay our respects to Elders past and present and extend our respect to Aboriginal and Torres Strait Islander peoples from all nations of this land. Aboriginal and Torres Strait Islander people should be aware that this website may contain images or names of people who have since passed away.
Want more Madman?
Subscribe today and keep up to date with all the latest news from Madman Entertainment.