"A striking film"
Filmweek
"Without a doubt, great. "
El Universal
"Intensely stylish"
Times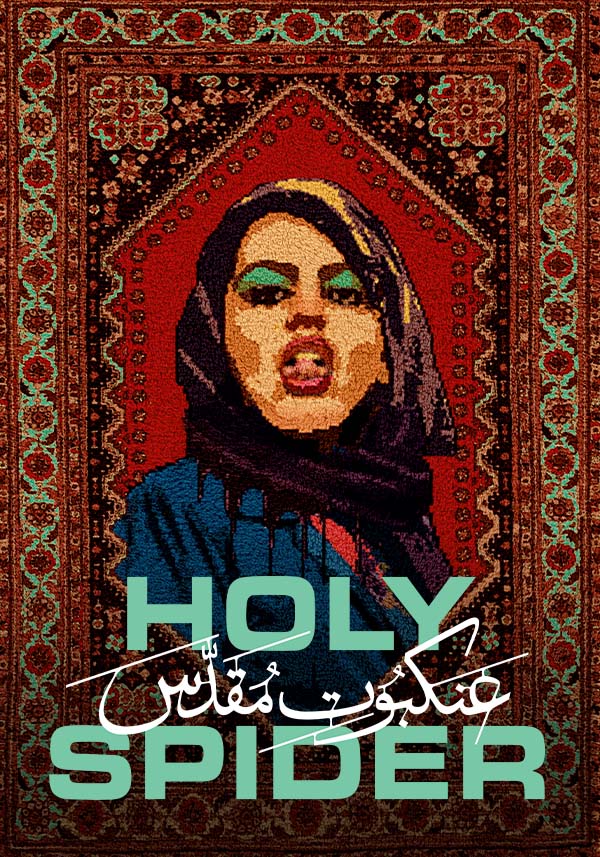 A film by Ali Abbasi
Female journalist Rahimi (Zar Amir Ebrahimi) travels to the Iranian holy city of Mashhad to investigate a serial killer who believes he is doing the work of God, cleansing the streets of sinners by murdering sex workers. As the body count mounts, and Rahimi draws closer to exposing his crimes, the opportunity for justice grows harder to attain as the 'Spider Killer' is embraced by many as a hero. Based on the horrific true story of serial killer Saeed Hanaei, acclaimed writer-director Ali Abbasi (Border) unveils a gripping crime thriller, and a daring indictment of a society in which rough justice is routinely a fact of life.
High impact sex scenes | Runtime: 117mins
Other Films You Might Like

Join our mailing list to keep up to date with the latest films from Madman.
© 1996-2023 Madman Entertainment Pty. Ltd. All rights reserved. Level 2, 289 Wellington Parade South, East Melbourne, Victoria, Australia 3002. Ph. (61-3) 9261 9200.
Madman acknowledges the Traditional Owners, the Wurundjeri and Boon Wurrung people of the Kulin Nation, on whose land we meet, share and work. We pay our respects to Elders past and present and extend our respect to Aboriginal and Torres Strait Islander peoples from all nations of this land. Aboriginal and Torres Strait Islander people should be aware that this website may contain images or names of people who have since passed away.
Want more Madman?
Subscribe today and keep up to date with all the latest news from Madman Entertainment.