"Essential viewing for anyone interested in the origins of video art."
The Hollywood Reporter
"A tantalising portrait of a revolutionary Korean-born-artist"
Variety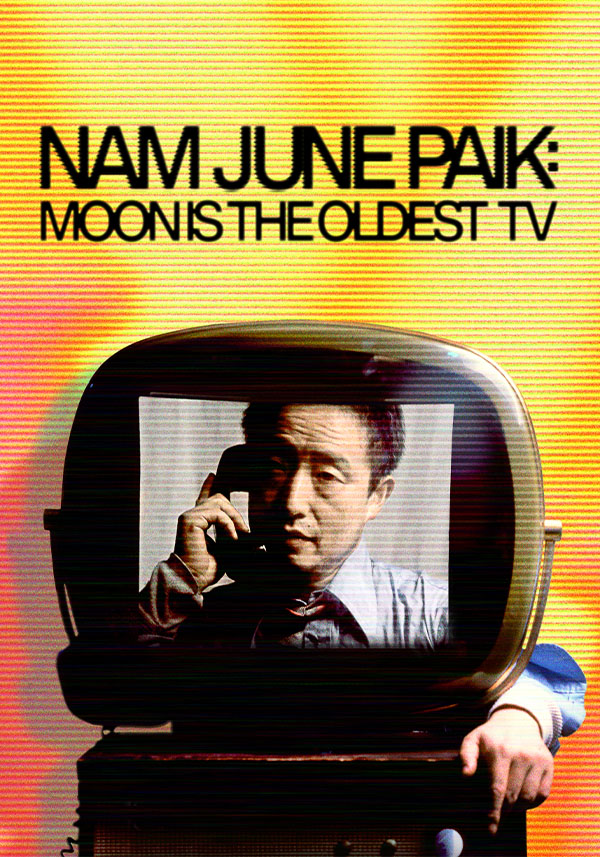 A film by Amanda Kim. Narrated by Steven Yeun.
"The George Washington of Video Art" … "Cultural Terrorist" … "Citizen Zero of the Electronic Superhighway" … But who really was Nam June Paik, pillar of the American avant-garde in the 20th century and arguably the most famous Korean artist in modern history? Director Amanda Kim tells, for the first time, the story of Paik's meteoric rise in the New York art scene and his Nostradamus-like visions of a future in which "everybody will have his own TV channel." Thanks to social media, Paik's future is now our present, and NAM JUNE PAIK: MOON IS THE OLDEST TV shows us how we got here.
Other Films You Might Like
Join our mailing list to keep up to date with the latest films from Madman.
© 1996-2023 Madman Entertainment Pty. Ltd. All rights reserved. Level 2, 289 Wellington Parade South, East Melbourne, Victoria, Australia 3002. Ph. (61-3) 9261 9200.
Madman acknowledges the Traditional Owners, the Wurundjeri and Boon Wurrung people of the Kulin Nation, on whose land we meet, share and work. We pay our respects to Elders past and present and extend our respect to Aboriginal and Torres Strait Islander peoples from all nations of this land. Aboriginal and Torres Strait Islander people should be aware that this website may contain images or names of people who have since passed away.
Want more Madman?
Subscribe today and keep up to date with all the latest news from Madman Entertainment.