"The greatest concert film ever!"
Spike Lee
"More than a concert film. It's special. It's love."
Roger Ebert
"Cinema's greatest party awaits."
Empire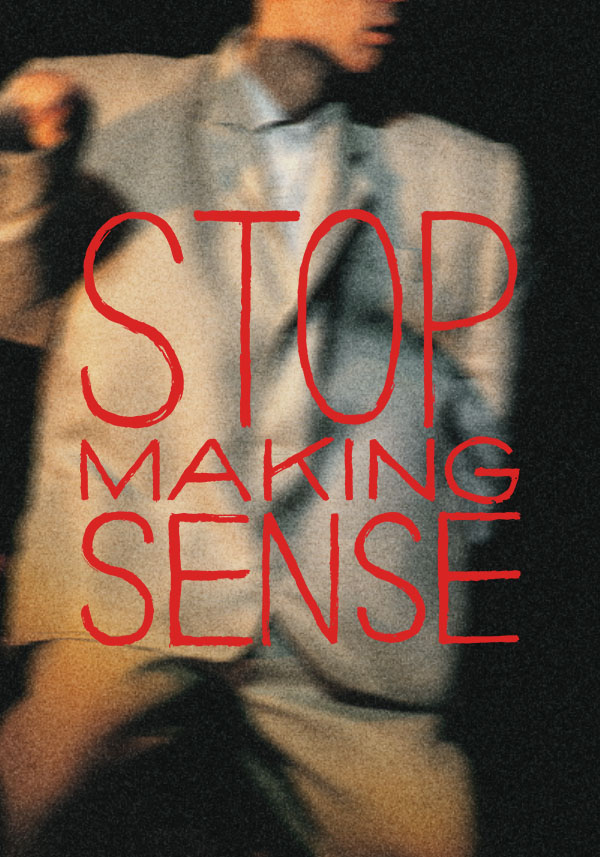 The Greatest Concert Films of all time now in 4K
Newly restored in 4K to coincide with its 40th anniversary, the 1984 film was directed by renowned filmmaker Jonathan Demme and is considered by critics as the greatest concert films of all time.
STOP MAKING SENSE stars core band members David Byrne, Tina Weymouth, Chris Frantz and Jerry Harrison along with Bernie Worrell, Alex Weir, Steve Scales, Lynn Mabry and Edna Holt. The live performance was shot over the course of three nights in Hollywood's Pantages Theatre in December 1983 and features Talking Heads' most memorable songs.
Other Films You Might Like
Join our mailing list to keep up to date with the latest films from Madman.
© 1996-2023 Madman Entertainment Pty. Ltd. All rights reserved. Level 2, 289 Wellington Parade South, East Melbourne, Victoria, Australia 3002. Ph. (61-3) 9261 9200.
Madman acknowledges the Traditional Owners, the Wurundjeri and Boon Wurrung people of the Kulin Nation, on whose land we meet, share and work. We pay our respects to Elders past and present and extend our respect to Aboriginal and Torres Strait Islander peoples from all nations of this land. Aboriginal and Torres Strait Islander people should be aware that this website may contain images or names of people who have since passed away.
Want more Madman?
Subscribe today and keep up to date with all the latest news from Madman Entertainment.