"The movie intellectually stimulated me; it also made me hungry as hell."
Decider
" It's as layered as a cronut"
The Gate
"A dizzying saga of ups and downs,"
The Wrap
Watch it on DocPlay - Free For 14 Days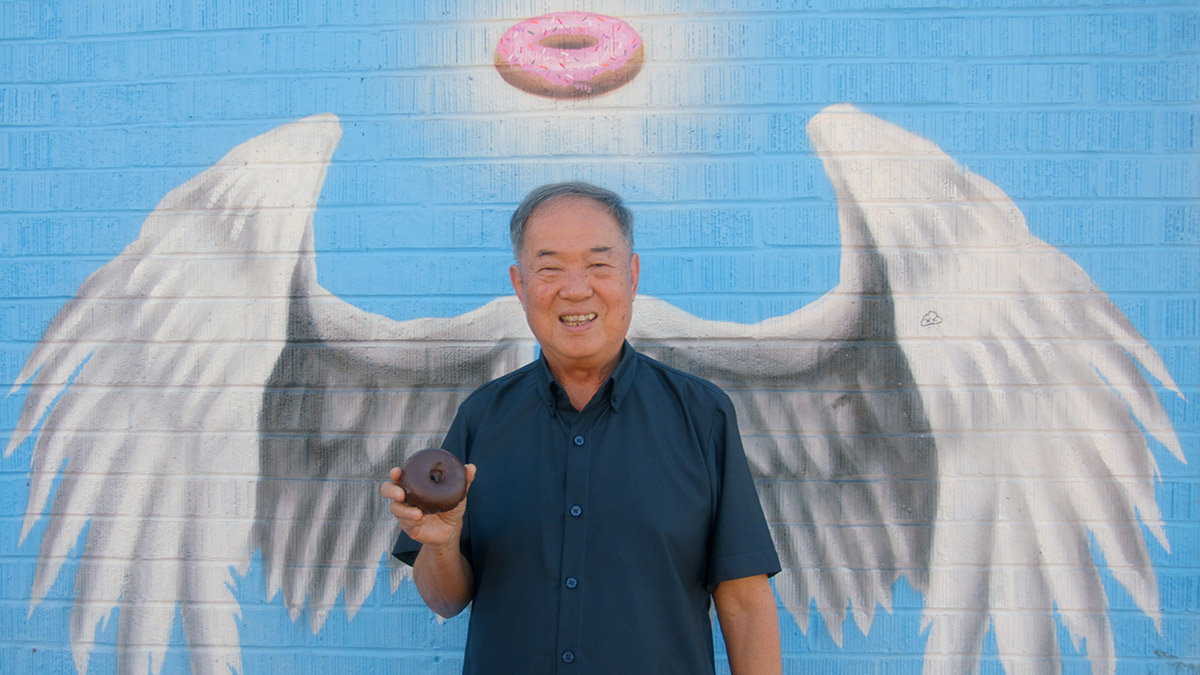 Sign Up Now
The American Dream never tasted so good.
Ted Ngoy's story is one of fate, love, survival, hard knocks, and redemption. It's the rags to riches story of a refugee escaping Cambodia, arriving in America in 1975 and building an unlikely multi-million-dollar empire baking America's favourite pastry, the donut.
Ted sponsored hundreds of visas for incoming refugees and helped them get on their feet teaching them the ways of the donut business. By 1979 he was living the American Dream. But, in life, great rise can come with great falls.
Other Films You Might Like

Join our mailing list to keep up to date with the latest films from Madman.
© 1996-2023 Madman Entertainment Pty. Ltd. All rights reserved. Level 2, 289 Wellington Parade South, East Melbourne, Victoria, Australia 3002. Ph. (61-3) 9261 9200.
Madman acknowledges the Traditional Owners, the Wurundjeri and Boon Wurrung people of the Kulin Nation, on whose land we meet, share and work. We pay our respects to Elders past and present and extend our respect to Aboriginal and Torres Strait Islander peoples from all nations of this land. Aboriginal and Torres Strait Islander people should be aware that this website may contain images or names of people who have since passed away.
Want more Madman?
Subscribe today and keep up to date with all the latest news from Madman Entertainment.