Own it on Disc & Digital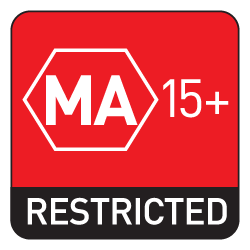 Inspired by true events…
Inspired by true events, Wolves is the story of a young unnamed social recluse who stumbles upon a series of local cold case mysteries involving animal mutilations and occult imagery. With no human connection in his life, he is drawn into the macabre nature of these crimes, which quickly turns into an obsession. Finding himself unable to sleep at night he begins visiting the crime scenes and researching the cases. He watches interviews with a local professor who believes these cases are the work of a budding serial killer who will soon turn to human victims. As the details unfold and he spirals deeper into the mystery, can he find the killer before it's too
late?
Strong injury detail and coarse language | Runtime: 103mins
Other Films You Might Like

Join our mailing list to keep up to date with the latest films from Madman.
© 1996-2023 Madman Entertainment Pty. Ltd. All rights reserved. Level 2, 289 Wellington Parade South, East Melbourne, Victoria, Australia 3002. Ph. (61-3) 9261 9200.
Madman acknowledges the Traditional Owners, the Wurundjeri and Boon Wurrung people of the Kulin Nation, on whose land we meet, share and work. We pay our respects to Elders past and present and extend our respect to Aboriginal and Torres Strait Islander peoples from all nations of this land. Aboriginal and Torres Strait Islander people should be aware that this website may contain images or names of people who have since passed away.
Want more Madman?
Subscribe today and keep up to date with all the latest news from Madman Entertainment.