"Chimes in well with the growing anti-corporatist sentiment among an increasingly politicised generation of young people"
The Age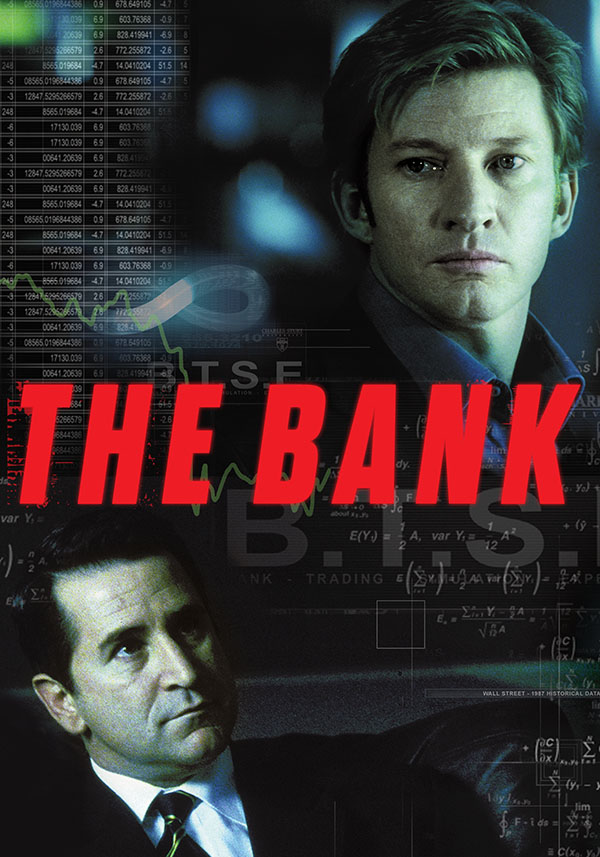 Remastered in 4K on Digital and available on Blu-ray for the first time.
Power. Corruption, Revenge. With a stellar local cast including David Wenham, Sibylla Budd and Anthony LaPaglia THE BANK is a corporate thriller in which the good guys lose and the rich guys just get richer. Centabank CEO Simon O'Reilly (LaPaglia) declares that he is "like God, but with a better suit", and he is as ruthless as he is successful. But when a maverick mathematician, Jim Doyle (Wenham), joins O'Reilly's fold with a formula for predicting the fluctuations of the stock market, he must prove to his avaricious mentor that he follows the "greed is good" philosophy.
Other Films You Might Like

Join our mailing list to keep up to date with the latest films from Madman.
© 1996-2023 Madman Entertainment Pty. Ltd. All rights reserved. Level 2, 289 Wellington Parade South, East Melbourne, Victoria, Australia 3002. Ph. (61-3) 9261 9200.
Madman acknowledges the Traditional Owners, the Wurundjeri and Boon Wurrung people of the Kulin Nation, on whose land we meet, share and work. We pay our respects to Elders past and present and extend our respect to Aboriginal and Torres Strait Islander peoples from all nations of this land. Aboriginal and Torres Strait Islander people should be aware that this website may contain images or names of people who have since passed away.
Want more Madman?
Subscribe today and keep up to date with all the latest news from Madman Entertainment.